Cafecito - Reusable Candle
---
Slightly sweet and spicy, this coffee fragrance will remind you of your favorite coffee.
Scent: Fragrance notes of coffee, dulce de leche, cacao

Qualities: Energetic, warm
Inspired by: The hot air of a coffee that has just been made.
Find the perfect format
11 oz: Approx. 75 - 80 hours of pure happiness. Once cleaned, this reusable candle is the perfect size for your (big) morning coffee! When we say LARGE, it's a 325 ml mug size (which is what we need sometimes!!).
5.5 oz: Approx. 35 - 40 hours - It will become your new favorite handle cup. Unique and versatile, it can be used as a candle holder or a mug. Enjoy your morning coffee, tea or any drink with style.
3 oz: Approx. 15 -20 hours - A speckled gray little cup. The perfect size for your next double espresso. Functional with a unique design, it will bring warmth and pleasure to your morning. If you are not fan of coffee it can be used as a container for your jewelry, small jar of spices for cooking, photophore and more.
Why We Like It

We love that all our candles are hand-poured with soy wax by our small production team in Montreal.
These zero waste candles were created especially to be reusable in order for you to use the cups again and again.
That they are ethically made, with products that are natural, non-chemical and gentle to your home and you.
That our fragrances are created with care to provide a beautiful ambiance in all of your favorite rooms.
Care / Clean / Reuse

We wanted to create a candle that is as zero waste as possible and that you can reuse its container to the maximum. That's why we are proud to introduce our first Candle Cup! It means that once your candle is totally burnt, wash it so it can become your favorite coffee and tea mug!
  
Taking care of your candle is very important. Never leave a candle burning unattended, and keep away from windy spaces.  Plus, a candle should not be burned for more than four hours at a time. How to take care of your candle


If you are a candle fan like us, you have probably already noticed that there is always some wax left at the bottom of your jars, which can no longer burn due to the wick. Here are some tips to use the entire candle without losing a single drop of wax!


The end of your beautiful Mimi & August candle does not necessarily mean the end of your ceramic jar! In fact, you can reuse and do whatever you want with them! Read our top tips for reusing your candle jars for a zero waste approach.
Why we only use soy wax

We use 100% soy wax for a clean burn. In addition, our soy wax is made in Canada. Our cotton wicks contains no lead or toxic product. Phthalate-free. 100% vegan. No Parabens. We only use non-toxic fragrances. Properties of our 100% natural soy wax.
Customer Reviews
Write a Review
Ask a Question
10/17/2023
Rachel

Canada
I recommend this product
Imbattable cafecito
De toutes les bougies, c'est ma préférée. Odeur de café chocolaté, pas trop sucrée. Ca fait que la maison sent le coffee shop. 10/10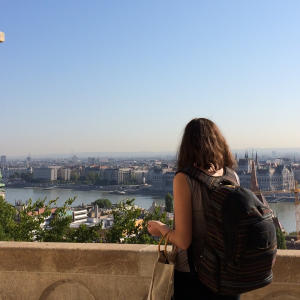 DG
06/01/2023
Darian G.

Canada
I recommend this product
Amazing, smells delicious!
I love the little container it came in, it's the perfect little espresso cup or holder for tiny jewelry. I love the coffee smell too! It's delicious :)
05/16/2023
Rachel D.

Canada
I recommend this product
Cafecito love
J'adore Cafecito: l'odeur est enveloppante, pas trop sucrée, juste parfaite. J'attends le format de 11oz!
03/06/2023
Rachel

Canada
#1 de mon coeur
Je ne pensais jamais autant aimer une bougie à l'odeur sucrée: j'aime habituellement les fragrances plus douces et subtiles, mais Cafecito sent vraiment trop bon! Le parfum de la bougie n'est pas du tout trop intense pour la maison: c'est réconfortant et enveloppant comme odeur. Ça donne envie de manger un biscuit avec un cappuccino...J'attends avec impatience le restock!